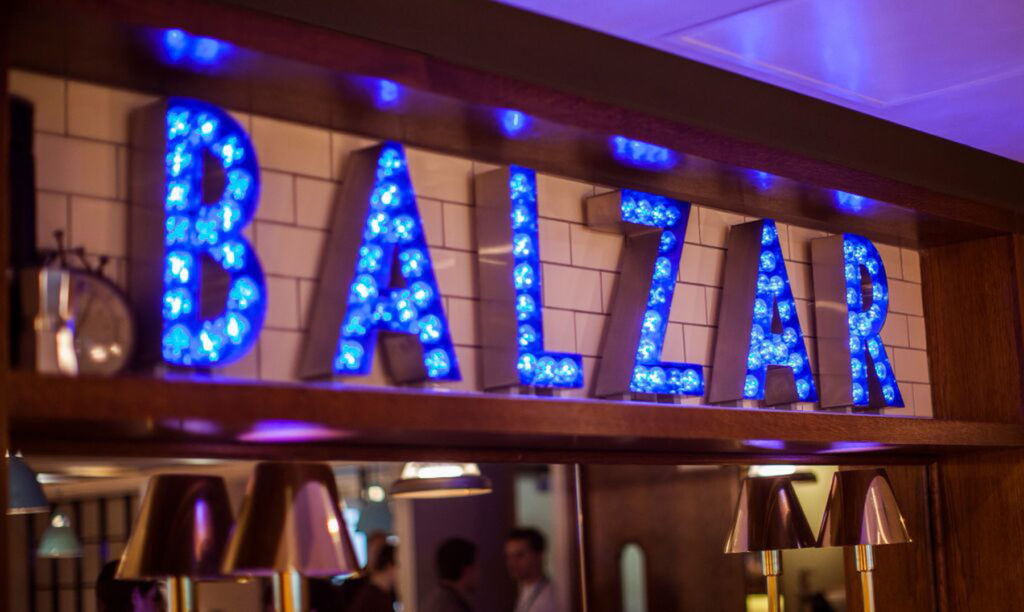 Café Balzar
Café Balzar is a modern, artisan, French-colonial cafe bar with a sophisticated feel. Cultures and food from France and its former colonial regions have been fused together to provide our guests with fresh food, interesting ingredients and fast service.
Café Balzar has a contemporary and stylish feel with bold and striking elements including a mosaic clad pillar in a rich and vibrant blue – a signature colour running throughout the café.
There is also a great range of cocktails available including the house special, a macaroon & berry Martini and all-time favourites such as a Cosmopolitan. For something softer, passengers can enjoy a citron presse or pink lemonade, both lovingly homemade.

Located at
Manchester Airport